One of the standard components of Photoshop is Layers, which is the basis on which you can create beautiful pictures. In this post, we will introduce some basic layer usage tips to make a picture outstanding.
Basic post on Adobe Photoshop CS6 you maybe interested in:
• Part 1: Toolbox and friends.
• Part 2: Control Panels.
Layers board is one of the most important parts of Photoshop. It would take time working with this panel anytime you use Photoshop.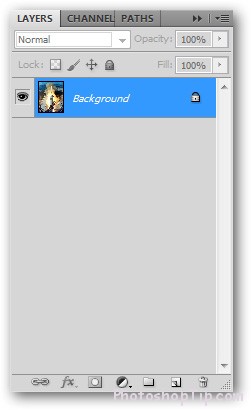 If this part is not seen is the window, you can re-open by getting to menu Window > Layers (or press F7)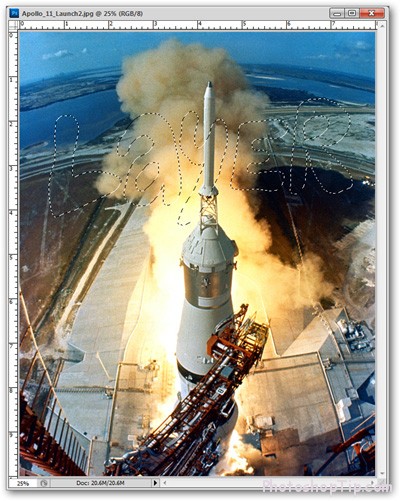 Use Lasso tool to make any shape, in this case the word "Layer" is drawn. But Lasso does not create a new layer yet, therefore you need to click into

in Layers board (or press Ctrl + Shift + N) to create a white layer.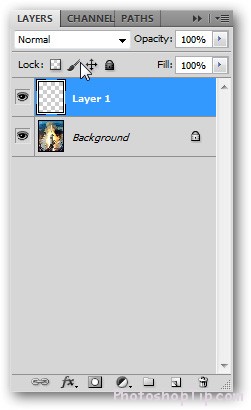 You can give into this new layer a new image file or any components depending on your editing purpose. By default, a newly-created layer is in transparent form.
If you want to add background color to this new layer, just get to Edit > Fill and choose colors.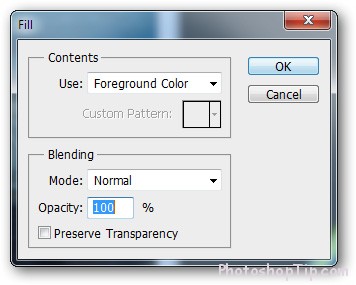 The newly-set background color of the new layer is black. After coloring the object, remove selection area to do another practice. To remove selection of an area, you just need to Ctrl + D.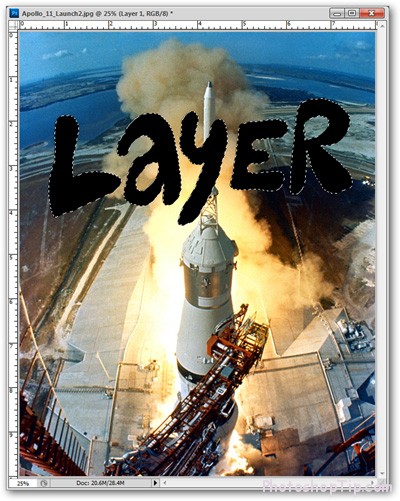 In this image, the word Layer is located at the head of the missle and thus makes the image ugly. In this case you need to adjust the location of the word Layer.
Use Move Tool (shortcut V) to move selected layers in panel Layers in Photoshop.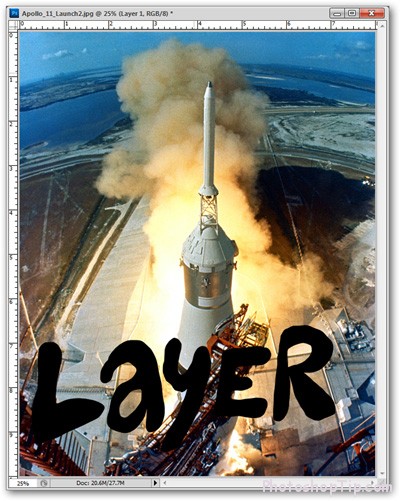 In this image, the shuttle is still obscured by the word Layer, you can drag or rotate it to another position so that the original image is not getting worse.
To rotate layer, you should choose the layer that needs rotating. Ctrl + T, move the mouse cursor to the corner of the rectangle covering the layer and rotate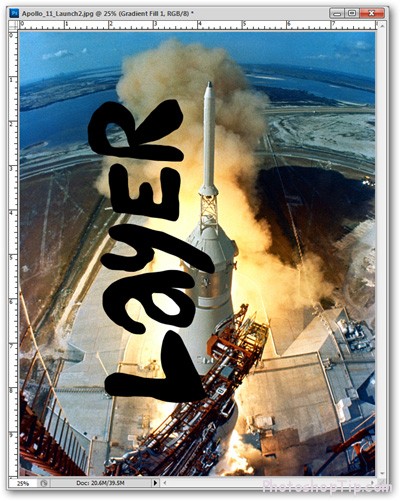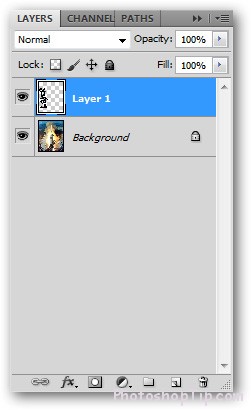 Apart from the newly-created Layer component, you can insert different layers to the image, each layer is an independent part, which helps easier and more flexible editing.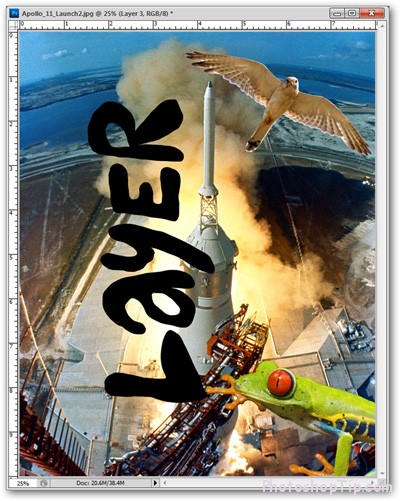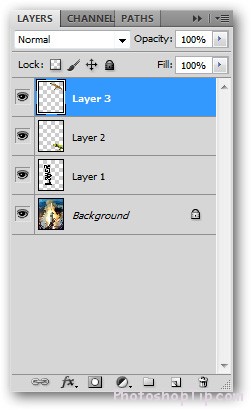 In case some layer is not suitable with others, you can hide by clicking onto the symbol

at the correspondent layer. To unhide the layer, do vice versa, click onto the empty box at the top of the layer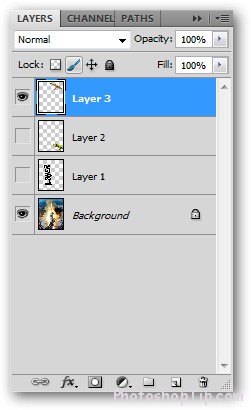 To make a caption for an image, choose Type Tool (shorcut: T) and key in the caption contents. The contents can be changed later in case you want to edit.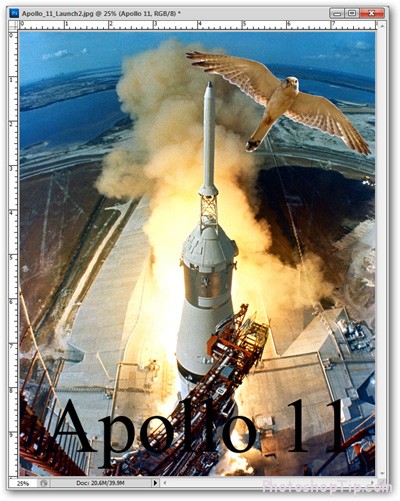 In case the captions in the image is not so outstanding, you can use Blending Options to make more effects to the selected layer. Right-mouse click onto the layer that needs effects and choose Blending Options in menu.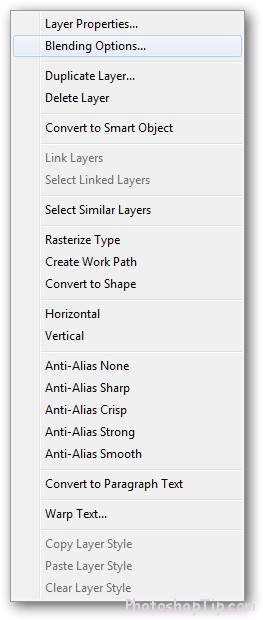 With this option, you can see Layer Style box, with which you can choose effects of shading, bordering,… and many other effects for the object.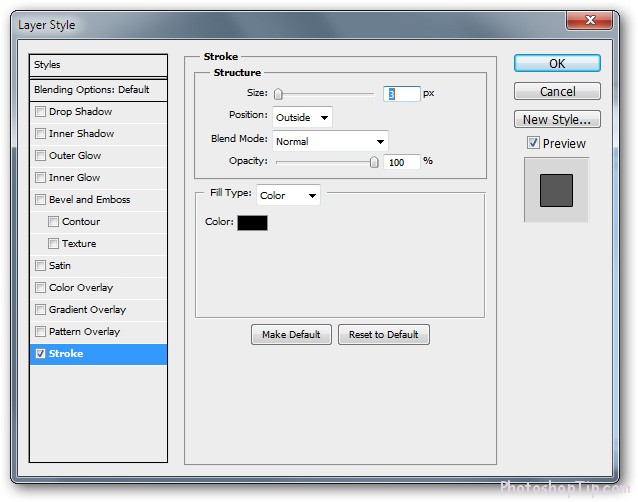 You can choose different effects to the same object/layer as long as the object is prominent on a complicated image background.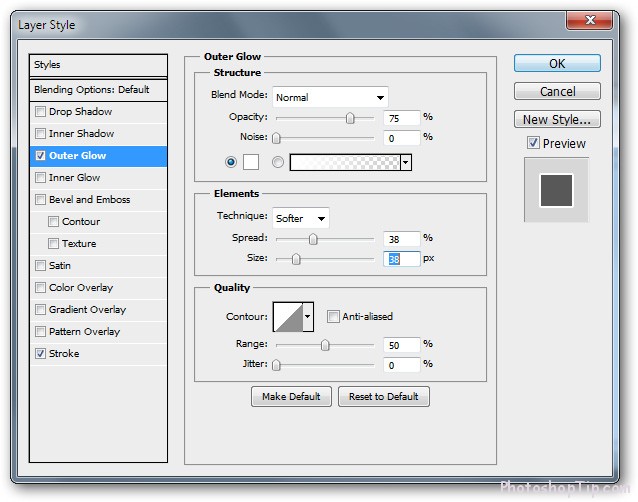 Even when the effects are chosen, if the object contents need changing (in this case is the font of the word Aplollo 11), it's still possible.
In panel Layer, you can control every layer as well as their effects. If it's necessary to hide any effect or layer, just click onto symbol

. There are various layer effects in panel Layer depending on the object you create.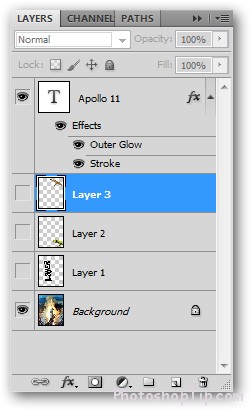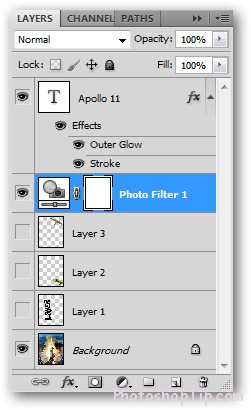 In panel Layers, you can click
to make another color layer, which is also called layer Adjustment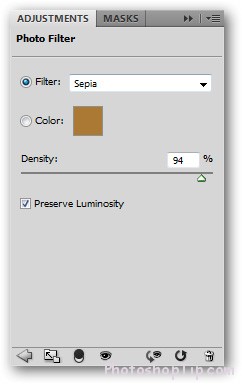 The below image is added with a layer Adjustment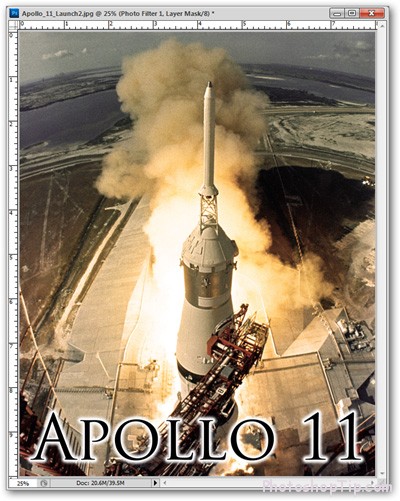 This layer Adjustment is also listed in panel Layers and only affects its lower layers. Try relocating layers to see the mutual affects. This Adjustment can also be edited in effects, similar to normal layers.
There are many effect options to adjust layers Adjustment including Gradient.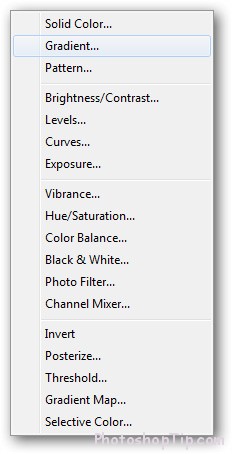 You can edit some options with Gradient effects such as style, color, angle…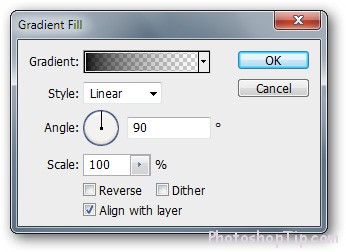 Layers Adjustment are hidden or adjusted by double-clicking onto them in the list in panel Layers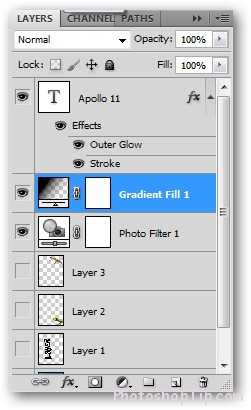 Practices with layers in panel Layers help increase Photoshop usage ability, through which you can get expected effects to the image that needs editing.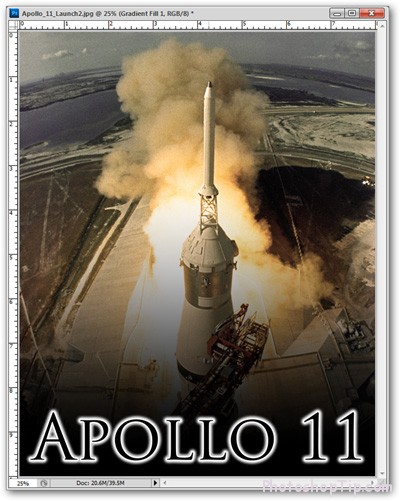 Thanks for reading.