How to remove tattoos using Photoshop ? I will show how to remove a tattoo in Photohsop. You have a tattoo in body, you're uncomfortable with them. You can remove tattoo naturally at home (…). But using Photoshop is very fastly and easily (just for photo). In this Photoshop tutorials, I have tested in Photoshop Cs6 and Photoshop CC. ( I'm sorry for my English )
In the last post, I wrote about How to add a tattoo to body :
– How to make tattoo on body with Photoshop CS6
– Making a tattoo with Photoshop
How to Remove a Tattoo from a Photo Using Photoshop ? ( My product )
Step 1 : Open photo in Photohsop ( Right click on photo => Open => Choose program Photoshop CC 6 or Photoshop CC)
Step 2 : Right click on Background Layer => Duplicate Layer . We will edit on new layer is "Background copy" layer. Because when We edit, We can make mistake on Background layer so that We should create "Background copy" layer.
Turn off background layer by clicking on eye icon on Background layer ( indicates layer visibility )
Step 3: Right click on Patch tool => Choose Patch tool ( You can press "J" hot key )
Using mouse cricle the tattoo then press "delete" key
We repeat this action for all tattoos
Step 4 : Duplicate "Background copy" layer, we have new layer "Background copy 2" and turn off "Background copy" layer ( Press D key )
Using Patch Tool cricle the tattoo is deleted then hold and drag mouse to good skin area
repeat for other erea. We have a photo without tattoo.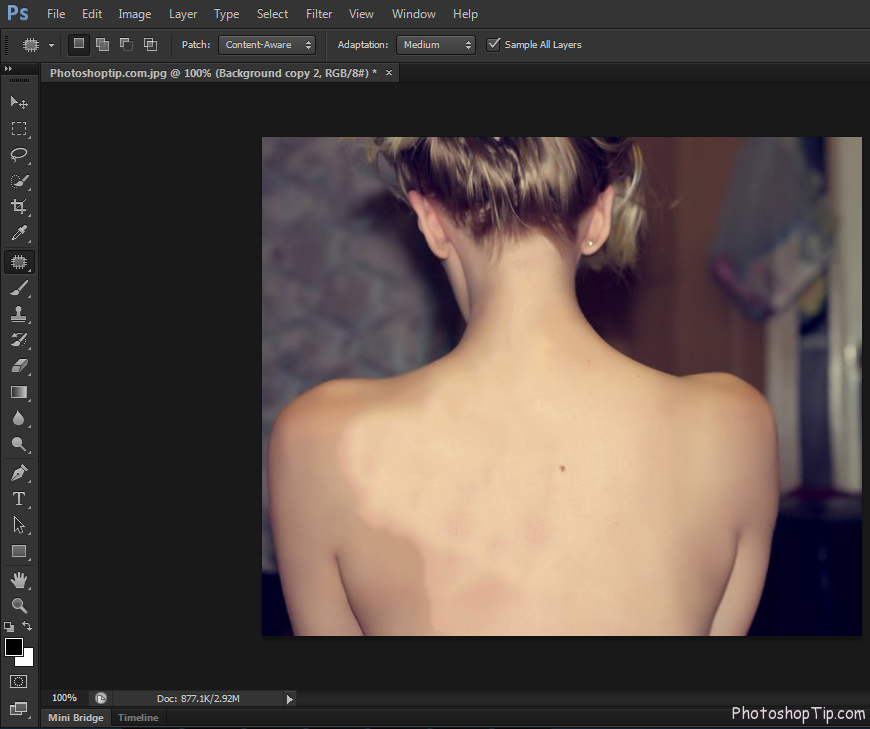 Step 5: Make smooth skin
Go Filter menu => Noise => Median => Radius : 3 pixels => OK
You can see detail in the post : How to remove acne and smooth skin in Photoshop CS6
Using spot healing brush tool to adjust color skin
We have a cricle mouse => Click on "bad skin color"
My Product
This article is made by admin Photohsop tutorials
Have a good job !