Last month I posted a part of the article about making an awesome layout for your design, today I will show you the entire part of this article. To read again part 1, you can go to this link: https://photoshoptip.com/how-to-make-an-awesome-layout-for-your-design-part-1.html
Last part, we talked about how to place text into image and leave space between text and image to make your design having attractive layout. This part will guide you something more. Let's begin:
1. Make a center
One of necessary elements to create a  beautiful layout is the center. Some elements attract eyesight and the center helps viewers to orient your design easily. Therefore, you need to determine what is more important to make it remarkable according to color, size, position or others.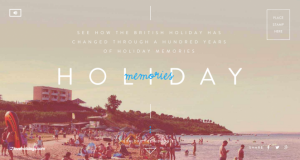 This design chooses a destination to be the center of attention, probably here is a suitable choice for a travel website. Thanks to the value of image (the point of image is darkest, whereas everything around is brighter) and the size (image is enlarged towards horizontal side of paper), your image will attract viewers effectively. However, you don't want the left part of the image to be lost. Here, the shape of image is put in the vertical side of content to appeal eyesight of viewers into the text, the center is the blue text to make us pay attention to it.
On the contrary, the design of the website below uses the text to be a center (the letters are bold and capital letter with a big size). However, the text and image are connected together by arranging several layers  to make a lively layout: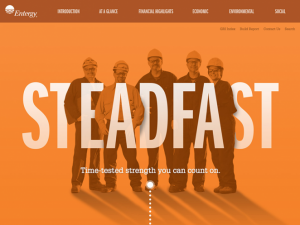 In some cases,  both text and image are important and you need to combine them into one unification. The book cover below gains this effect. The name of this book is designed to cling to the sprig of the flower. Combine two into one helping reader to easily realize two objects at a same time: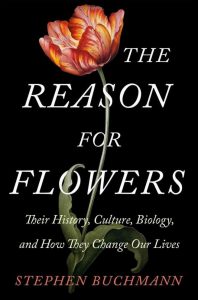 2. Obtain the balance
One more feature of a nice layout is balanced. Just like a teeter with one side is a child and another one is an adult. Designs will lost balance when having one heavy component. Regarding a simple design with just text and image likes magazine covers we see everyday, balance is an important factor. The more dazzling the design is, the worse layout is.
On the covers below, the trade name is balanced by the image of a cup. Both text and image are similar in size and color. Images along with the design provides more space for us to supply function, name and ingredient of the product.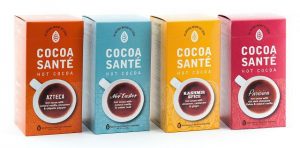 3. Select image cleverly
In design projects, image plays a bigger role in creating a beautiful background or quote. Image can add context, nuance and feeling into your design. Therefore, image would better make up for text (and text should make up for image as well)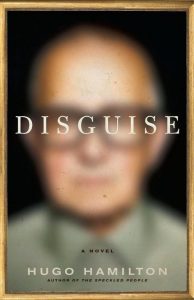 That is an interesting example. The blur text is put in the man's eyes will increase the disguise of the book's name. Every choice in design combines together and affects to each other to make a unification, so the relationship between text and image becomes transparent and remarkable.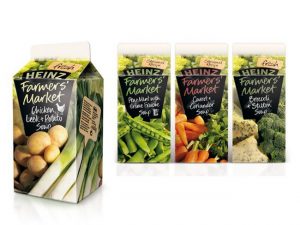 One more example. Look at this cover and wonder: to inform that your product is delicious and good for health, are there any better ways to show images with colors of fresh vegetable. Moreover, making copywriting brings out concepts such as "fresh", "farmers market", "seasonal". Images and text match together to impart concept.
4. Make background for text
Mentioning in the previous part, making space for text is an important step in this process. There are two ways you can do:
Choose an image with a space: Images with clear and wide space or bleary area can make specific small space for inserting text. Images with extremely specific details behind text make your design difficult and hard to read.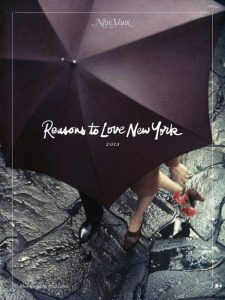 For instance, these media images have the bleary background reasonably, so objects can be identified and the typography won't be dimmed.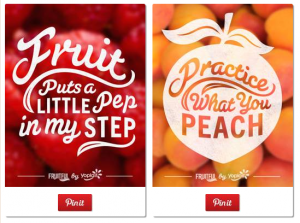 Adjust or add effects into images: You probably find a perfect image for your project but it is not suitable for your text. Perhaps it doesn't have many space or interesting details. You can still use it but you should have more attempt to highlight your text. There are some example for you about that:
+ Insert another type of background: Solid or transparent style covering a part of your image with text is a common solution.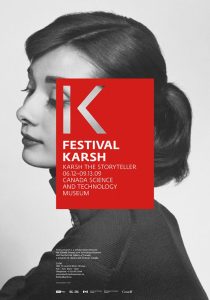 + Add a transparent layer: Transparent color covering the whole image can reduce unimportant details in the image and create a surface for text to have more identical sight.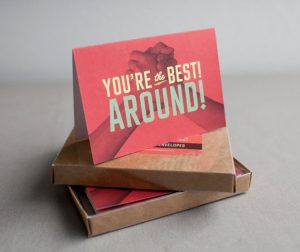 + Lighten or darken the image: If you don't like to add some elements into your layout, you can adjust image to highlight text. Here are an image darkened to highlight white text: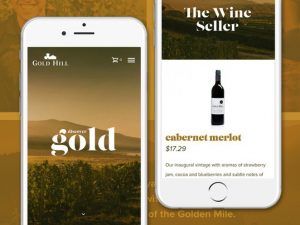 And here are images with available dark color, pay attention to gradient style at the bottom of every picture, it will support for text.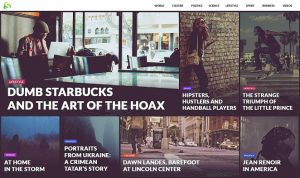 5. Increase clearness by color and contrast
After choosing image, you should assure that text does not stand out much on paper or screen (especially when you don't use background or some techniques to support your image). Color and contrast are two ways for you to do that:
Color: There are many ways when deciding to mix colors in your design. Two examples below are related to couple of text and image generally.
Mix color: To make your design connected and harmonious, you can take colors directly from image to apply them for text.
Choose the opposition: To get an attractive and dramatic sight, try to combine colors in contrast. Color cycle is a good departure for pairs of color to complement each other. For example, blue and orange or purple and yellow in the design below.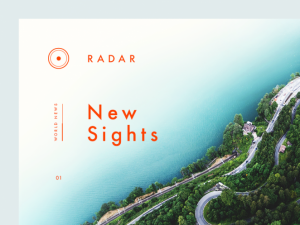 Contrast: You can create contrast by color (like the previous example) or by some features such as size, shape, position and so on. The postcard below apply all of these ways: the salmon pink contrasts to the blue and green, the size of text contrast to each other, the direction of "ROAD" is curved and sloping, contrasts to the rest of the typography (according to the slope of the mountain). All these choices create a beautiful layout and make text remarkable.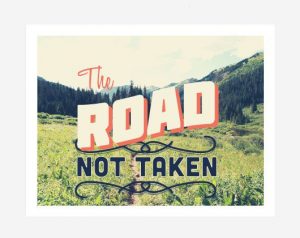 In summary: We hope that you will get motive power to make your designs based on new ideas. Freely choose template models of Canva for many types of project as well as a collection of images and text fonts if you want to start right now. Best of luck!