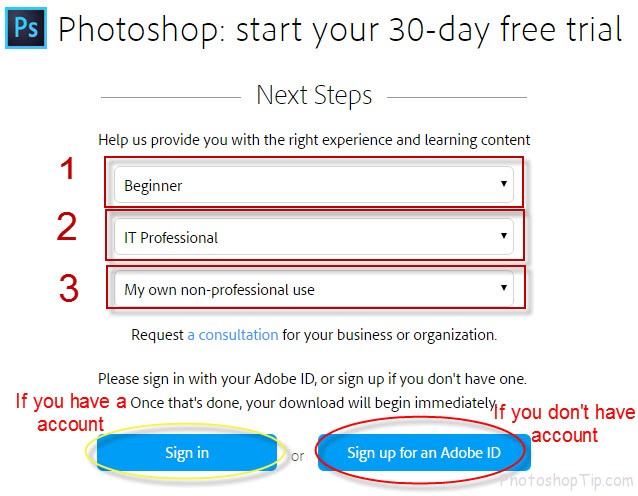 I will show how to download and install Adobe Photoshop CC & CS for windown 8. Win 8 is the newest version Windown. Adobe and Photoshop had a test when Adobe Photoshop is installed on Window 8. A good result, all versions CS 5, Cs 6 and Photoshop CC don't have any issue when they run on Win 8. But some people can't download and install Photoshop. But it's easy. In my tutorial, I will guide step by step. You can download Adobe Photoshop from Adobe.com and use Creative Cloud to install Adobe Photoshop.
Relate aritcle, you can see

– Download Photoshop cs6 free full version Mac

– Photoshop CS6 32 bit download free
Ok, How to download and install Photoshop CS 6 and CC for Window 8 from Adobe.com
1/ Go to adobe.com/creativecloud/catalog/desktop.html. Then choose Photoshop
2/ Please wait a few min. fill form. If you have a account, you choose Sign In, If you don't have account, you must create a account Sign For An Adobe ID
3/ Open the Creative Cloud installer. Locate and launch the "CreativeCloudSet-Up.exe" file
4 Install the Creative Cloud desktop app
Please wait some minutes
5 Sign in Adobe account then choose install and Update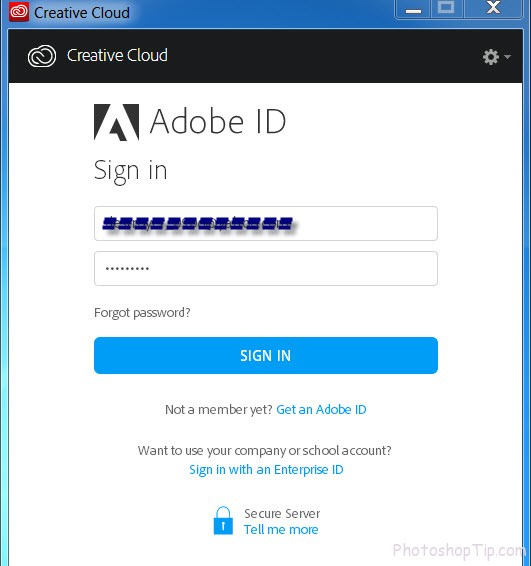 6/ Click on Photoshop CC to install
You can see more post
– How to install Photoshop CS6 trial version
– How to install Photoshop CC
This Photoshop tutorials made by admin PhotoshopTip.com
Thanks for reading !
Have a good job !