Reminds to make sure the photo fixes everyone to Photoshop, the tycoon in the field of graphic design, but if you need personal photo editing, simple editing, no professional photo editing. Learning Photoshop is a bit expensive, I would like to introduce you some free photo editing software that you can use to replace Photoshop.
GIMP
Born 20 years ago, a rival to Photoshop. GIMP with full name is GNU Image Manipulation Program. This free program is designed for tasks such as image restoration, creating and processing of graphics, but also support for vector graphics. With a variety of features, GIMP can be used like regular drawing programs, high-quality image restoration programs, online batch processing systems, image format conversion tools, etc,…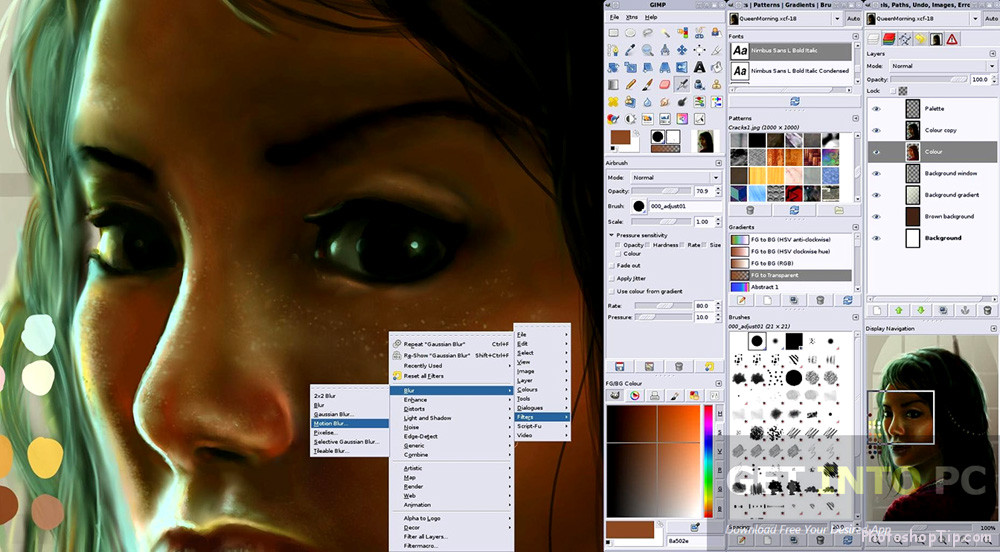 GIMP is designed to be enhanced with plug-in and extensions to perform all operations. The advanced scripting interface allows for easy scripting of cycles from simple to complex image manipulation.
GIMP was written and developed under X11 on UNIX systems. However, it uses the same code on MS Windows basically.
Download GIMP: https://www.gimp.org/downloads/
Or you can read more clearly about GIMP in my last post here:
Paint.NET
Paint.NET is a complete replacement for sophisticated and elusive photo editors like GIMP. Simplicity is its strength, but Pain.NET still brings all the advanced features that help you create great images.
Download Pain.NET: https://paint-net.en.softonic.com/download
PhotoScape
PhotoScape is one of the smart, fast image editing software as well PicsArt,… used by many people. With PhotoScape, you can edit color easily, graft a photo, and make photo slideshows easily. With a simple and easy to use interface, you will have a more lively and beautiful image than ever before.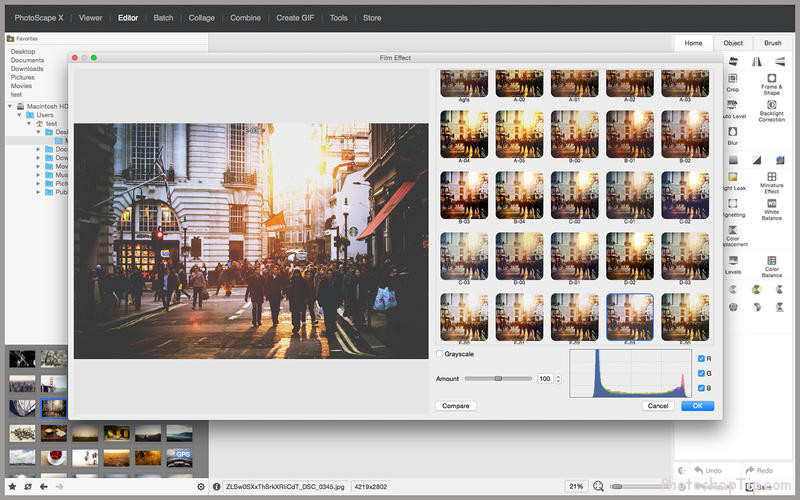 Download PhotoScape: http://www.photoscape.org/ps/main/download.php
4

. Google Nik Collection
As we all know, Google has officially moved Nik Collection expensive photo toolkit to free form, anyone can download and use it. Although it's strange to many people, this toolkit is very familiar to professional photographers because it offers many color filters and deep customization to the image parameters. Nik can work independently or combination with Adobe Photoshop or Adobe Lightroom.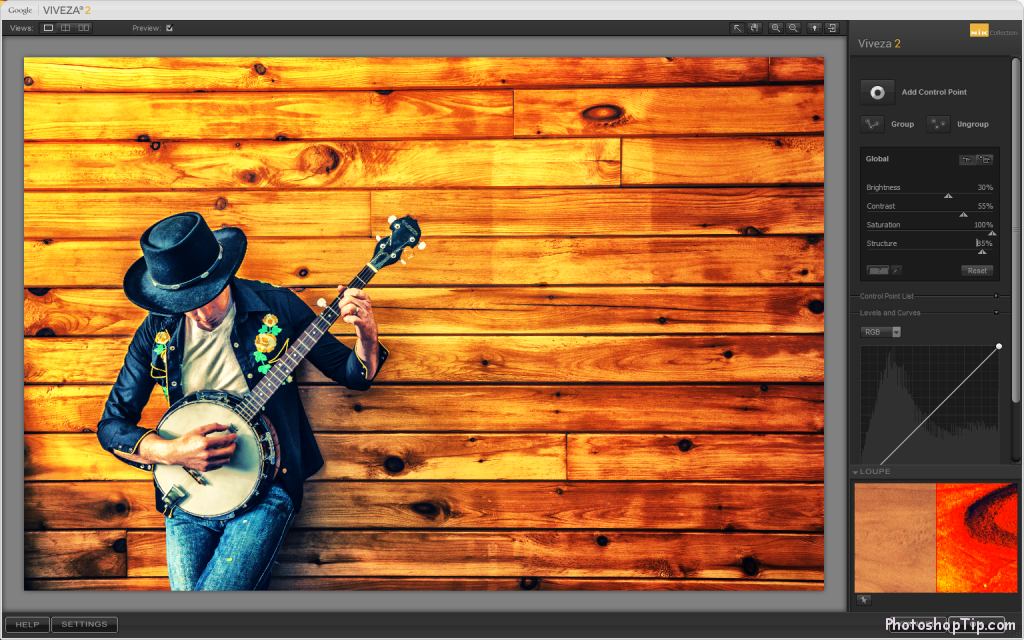 Download Google Nik Collection: https://www.google.com/nikcollection/
Pixlr Express
Pixlr Express comes equipped with over 20 different image and color editing tools. Combined with the Photoshop Online tool provided by Pixlr, you can design all your desired images on the Web without having to download them on your computer.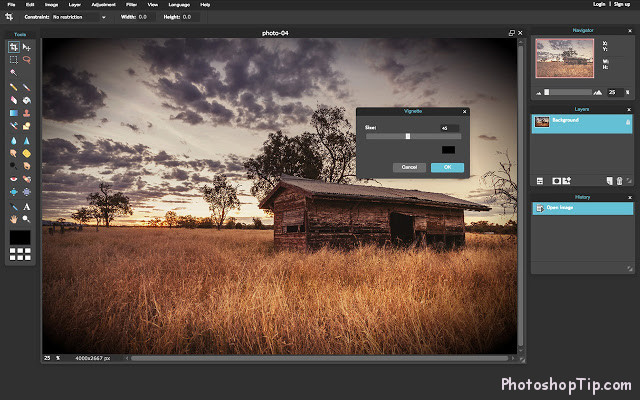 Online photo editing tool Pixlr Express with full of powerful features allows you to edit photos online, quickly and conveniently.
Try it online at this link: https://pixlr.com/
Fotor
Fotor is loved by many users because it is easy to use, supported on many devices like PC, mobile, Android, iOS,… Fotor supports all popular image formats to use for the process of collage art. Besides, it also supports RAW image formats of 100 different types so that you can safely create artwork without worry about their format.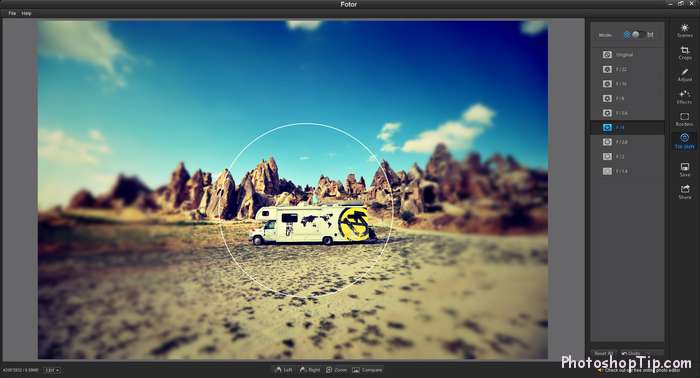 Download Fotor: https://www.fotor.com/windows/index.html
Vintager
Vintager is innovative and easy-to-use software that offers you some special effects that can be applied to the image to give them a retro/vintage look. You can easily apply various filters, effects and adjustments to your photos. Features such as cropping, resizing and rotating let you split parts of the image and customize them according to your needs, even more, ways to turn your photo into a true artwork.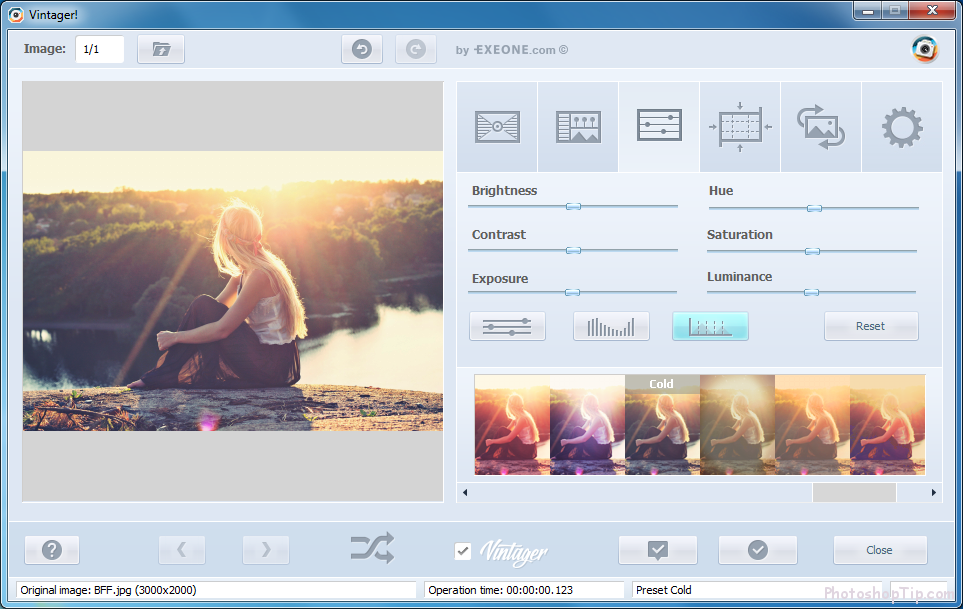 Download Vintager: http://www.exeone.com/vintager
IrfanView
IrfanView is an image view and process tool developed by Irfan Skiljan company. IrfanView can meet the current basic image viewing needs. In addition, IrfanView is a lightweight photo editor: eliminate red-eye, fine-tune color, resize images, and resize photos. IrfanView especially supports you to directly view GIF animations on Windows. This is a fairly simple software.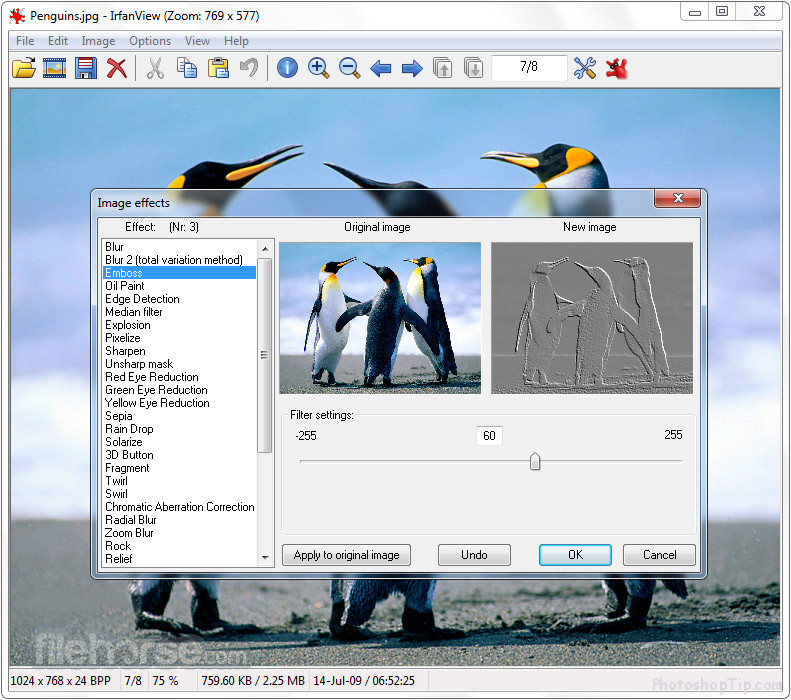 Download Irfan View: http://www.irfanview.com/
Summarize: Although this software is free, they have a lot of interesting functions, please download and experience it! Do not despise the free!