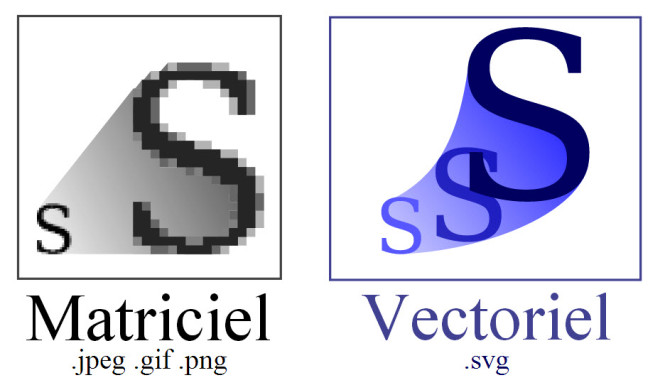 What is vector image in Photoshop CS6. When we start studying Photoshop, we can make image with fixed width and heigh size. These images are created by pixel, so that these images are called bitmap image. But It's very difficult to change image size. Because when we zoom original images to have bigger images then save. We're easy to see these images will be blured.
Example, in this image. We see the images is broken and blured
To solve this problem, We have to create image with vector by Photoshop Software or another sofware allow to create vector graphics. We call them vector image. Vector images allow you to resize them. But image's quality is still good. Of couse, these images won't be blured. Vector images are popular used for making Logo. In the internet, vector images are used with SVG format.
Vector images help us to build hi-resolution pictures with any size.
In next post, I will write : difference bitmap image and vector image; how to create and make vector images by Photoshop.
Thanks for your reading ! Hope you success !