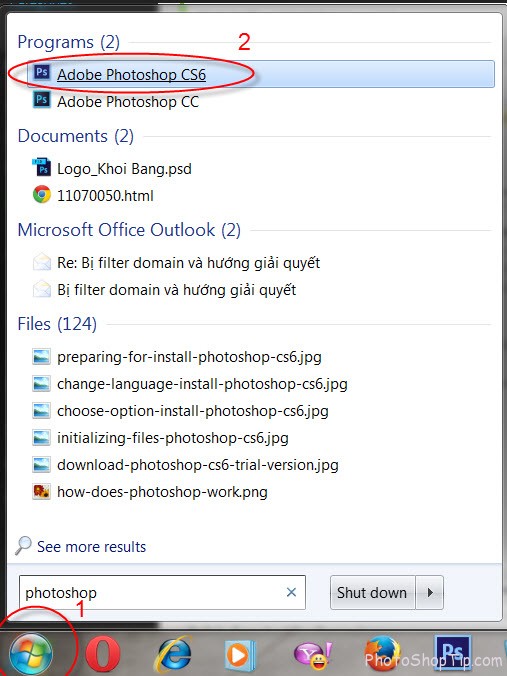 How to open photoshop cs6 and launch Photoshop CS6 When Adobe Photoshop software is installed. If your computer don't have Adobe Photoshop, You have to be setup this software in your system. Please see this tutorial to install Photoshop CS6 and have more information How to install Photoshop CS6 trial version
There are many ways to lauch Photoshop CS6. In this small tutorial, I will show 3 ways to launch Photoshop.
1/ Go to Start Menu ( I'm using Window 7), in search program and files box, you type "photoshop". You will see Photoshop software, then click this.
After click "Adobe Photoshop CS6", you will open Photoshop CS6 and the first you can see that is application frame of Photoshop CS6.
2/ Using Photoshop's Icon in your desktop.
3/ Go to C diver > program files > Adobe > Adobe Photoshop CS6 > Photoshop.exe
In Photoshop CS6, you can't find Imageready. Becasue Photoshop have new tools to making animation for web development. You may read this article Difference between Photoshop and ImageReady
Thanks for your reading. Hope you success !