Brush in Photoshop is an available frame that we can choose the one we like and then paste it on our photo. There are many types of brush such as star, flower, car, tree,… Most of Photoshop beginner use brush frequently, because if we own nice brush, our work wil be near to success. Nonprofessional can be difficult in recognizing that we used brushes and think this is a great work.
How to load a available brush into Photoshop?
Step 1: Open our photo in Photoshop and then choose Window on menu bar
This make the list of Window menu displayed, we choose Brush Presets.
Step 2: Click on option button to open its optional list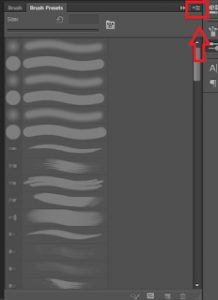 Click on Load Brushes…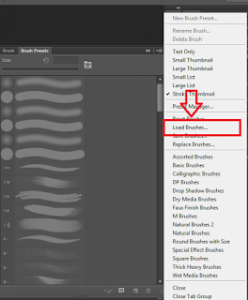 Step 3: There is a Load window opened. Our task is choosing the folder that contain the brush preset and then click Load button.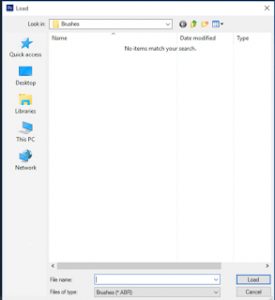 After loading brush, it will appear there.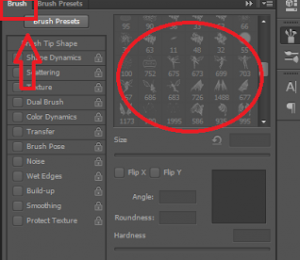 How do we use brush now?
Step 4: Click on Brush button on the left column of the Photoshop interface or press B on our keyboard.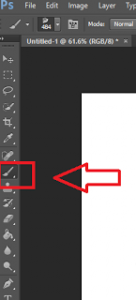 Right click on the photo and there will be a brushes board for us to choose the brush we need. We choose it by click on the brush and then once more click on the photo to use this brush.